---
Press releases
Nordkalk's Sustainability Report 2021 has been published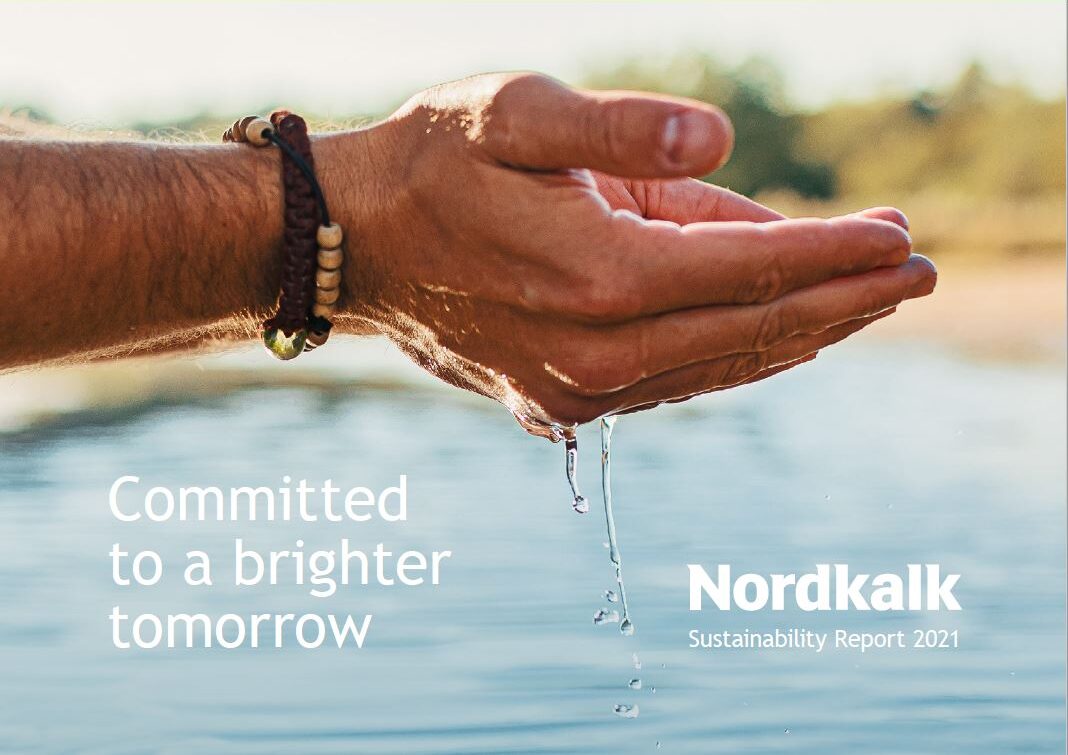 Nordkalk has published its Sustainability Report from the year 2021. The report, which has been prepared according to GRI reporting standards (Core option) and assured by an independent third party, highlights Nordkalk's sustainability efforts and accomplishments with the theme "Committed to a brighter tomorrow".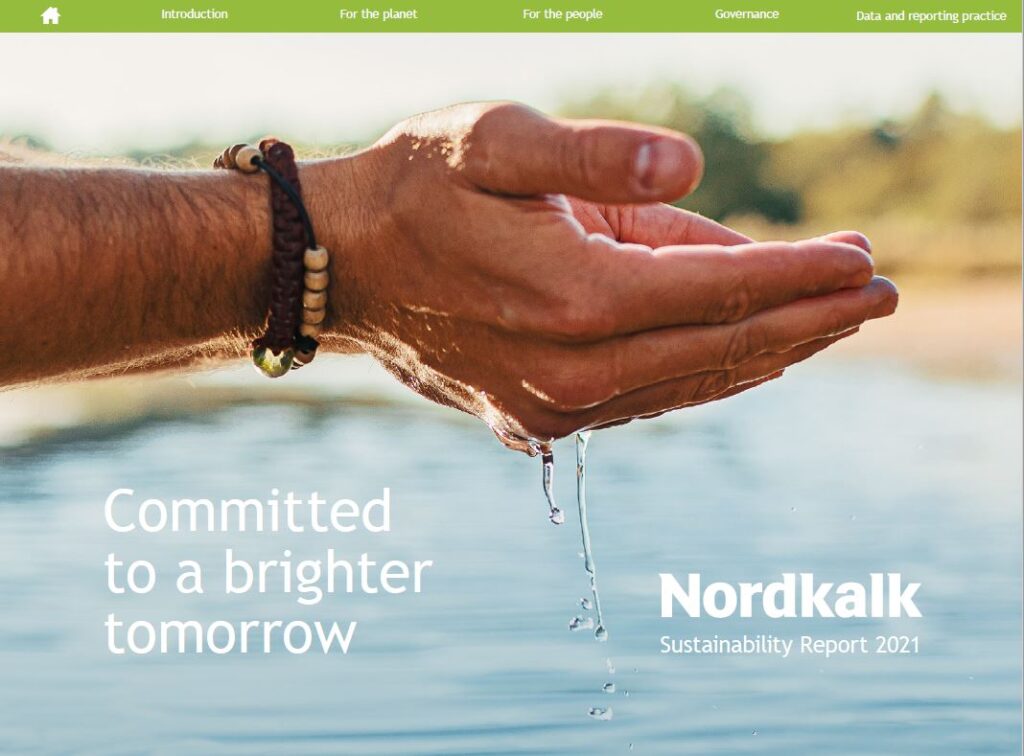 The report has been structured according to our Sustainability Programme, organized into eight focus areas and based on stakeholder expectations as well as the company's impacts on planet and people. Each area contains dedicated management commitments, long-term targets and Key Performance Indicators (KPIs), which are also linked to our certified Management System.
Key successes in 2021:
5 new sustainable products launched
-4% reduction in emission intensity (per tonne of quicklime)
95% material efficiency, circular products comprising 12% of total sales volumes (tonnes)
PeoplePower rating improved to AA (good) being above the European benchmark
LTA1 below target of 5, 95% of employees engaged in safety work
New Compliance Programme launched
The report also includes more ambitious and updated eLIMEnate roadmap towards fossil-free operations. It has been aligned with Nordkalk's new owner's, SigmaRoc's roadmap for net zero. Nordkalk is setting a target to reach Net Zero by 2040.
The report in English is available on pdf format at www.nordkalk.com/sustainability. Printed versions can be ordered from info​@nordkalk.com.
Further information:
Hanne Mäkelä, Chief Communications and People Officer, tel. +358 50 3858670 or
Noora Guzman Monet, Sustainability Manager, tel. +358 50 468 0518
news & blog
Similar posts