---
Press releases
Nordkalk's Sustainability Report 2022 has been published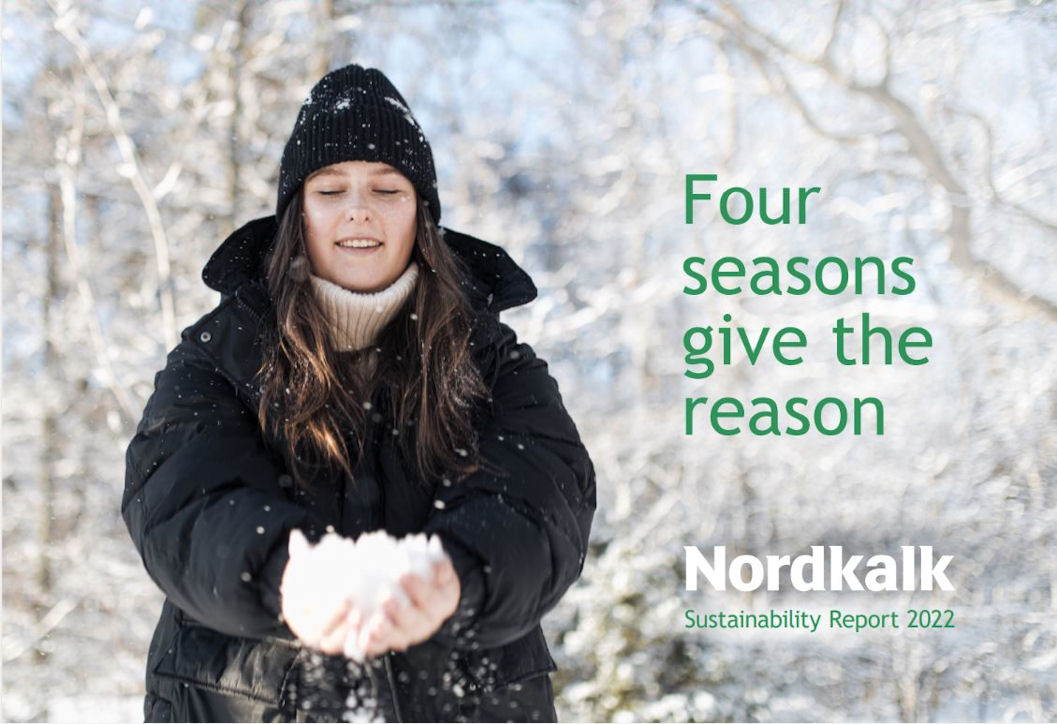 Nordkalk has published its Sustainability Report from the year 2022. The report, which has been prepared according to GRI (Global Reporting Initiative) reporting standards and assured by an independent third party, highlights Nordkalk's sustainability efforts and accomplishments with the theme "Four seasons give the reason."
"The theme of the report refers to our ambitious plans to reduce climate emissions and thus contribute to climate change mitigation. This is one of our main sustainability focus areas now and in the coming years," says Nordkalk's Sustainability Manager Noora Guzman Monet.
The other main focus areas in Nordkalk's sustainability work are to enhance material efficiency with a target to utilize all extracted materials and to increase the share of circular products. On social responsibility area we aim for continuous improvement in safety and enhanced employee and stakeholder engagement.
Key successes in 2022:
Science Based Targets initiative commitment by our owner SigmaRoc PLC
Purchase of first Carbon capture module for installation in 2023
6 new sustainable products launched
94% material efficiency, circular products comprising 15% of total sales volumes (tonnes)
All time low accident frequency, LTA1 = 4.3, 93% of employees engaged in safety work
PeoplePower rating A+, corresponding to European benchmark level.
The report in English is available on pdf format at www.nordkalk.com/sustainability. Printed versions can be ordered from info@nordkalk.com.
Further information from: Noora Guzman Monet, Sustainability Manager, tel. +358 50 468 0518.
news & blog
Similar posts