Nordkalk started a year-long internal mentoring programme promoting networking and the transfer of skills, expertise, knowledge and experience in March 2021. Now the year of great conversations and many learnings, not to mention new connections, has come to the end.
The idea of a mentoring programme was raised after a personnel survey conducted in the company in 2020, but the situation with Covid-19 made it difficult to make any concrete plans at the time. In 2021, it was time to put the ball rolling. We cooperated with Estonian Talent Advisory agent Fontes PMP to make the programme a success right from the start.
All Nordkalk employees from all countries were eligible to apply for the programme. The only prerequisite was English language skills since mentoring pairs could be from different countries and joint meetings with all the participants at the beginning and at the end of the program were held in English. Open mind, willingness to learn and share one's experiences and possibility to commit for the programme were essential for the mentors to begin with. Altogether 15 mentor-mentee pairs started on the journey.
Due to the uncertain Covid 19 situation it was not possible for most of the mentoring pairs to meet face-to-face, but even if the meetings took place over Teams, the feedback from the participants has been very positive.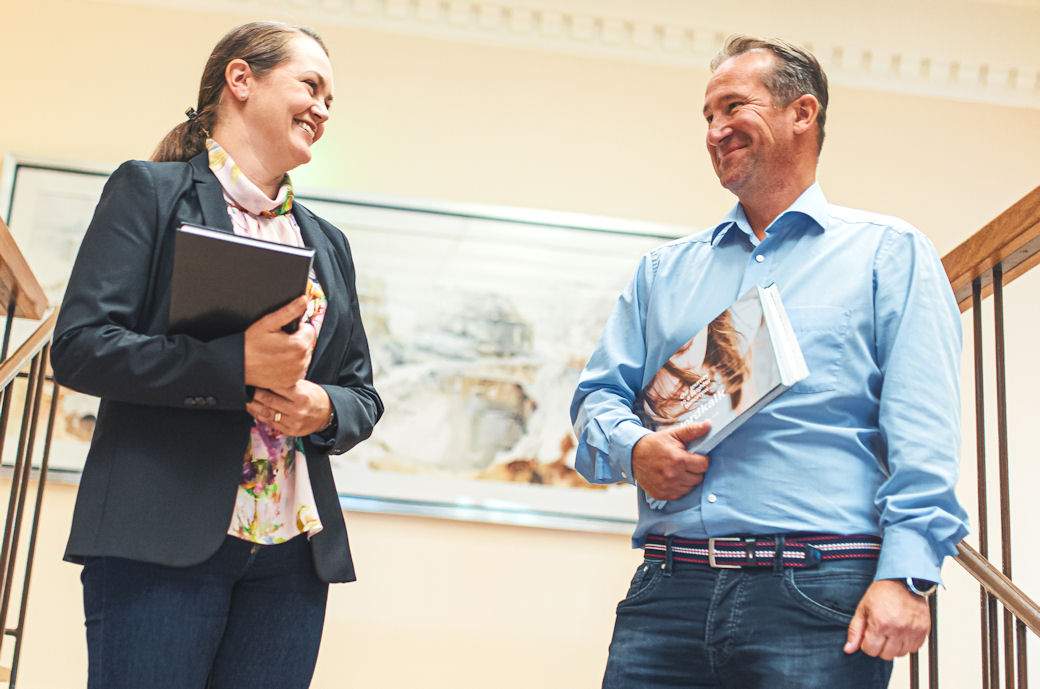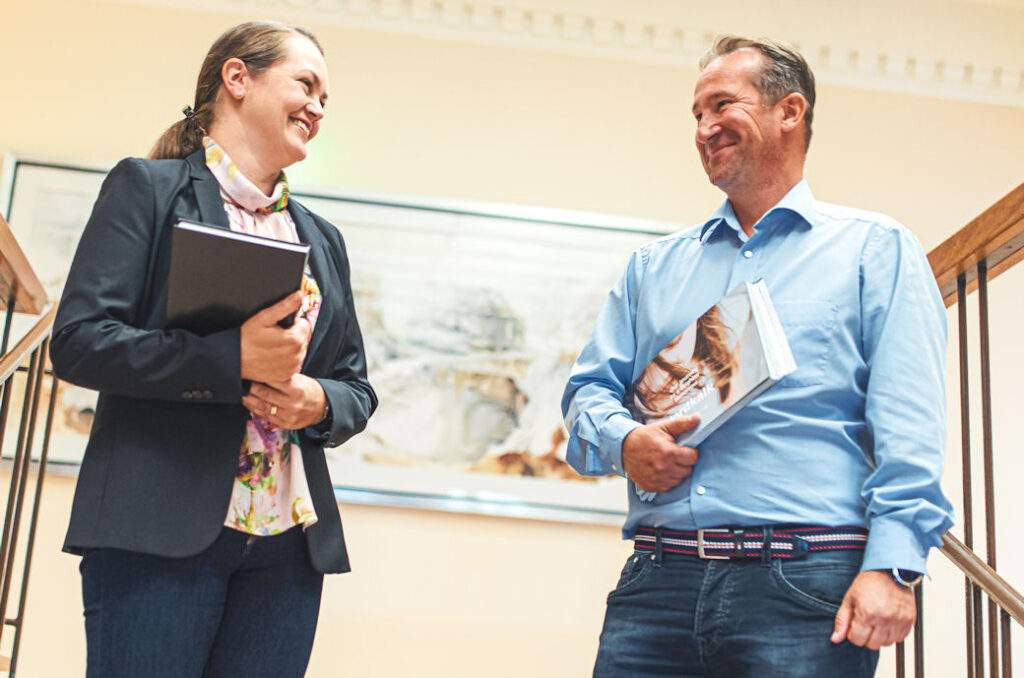 So, how was the experience?
"For me it was an eye-opener somewhere in the mid/end part of the programme. I have come very far in my own development journey. I could see myself 10-15 years back in the goals and improvement areas of my mentee. And it was so nice to realise that I have done a development journey since I was able to contribute with good tips on how to move forward.
Also during the one-to-one with Fontes I realised that I have most of the answers within me already. I just need to open up and trust in myself and my abilities", describes one of the mentors, Pernilla Wangenborn her journey during the programme.
"The mentoring programme gave me a way to be in contact with other units and people all across the Nordkalk. The amount of knowledge I've gained from my mentor during the programme has been quite astonishing and useful in my everyday work life. I had the opportunity to map out and set my own goals for what I wanted to learn and the topics I wanted to know more about", describes Raino Piirsalu his experience.
"This was my second time participating in a mentoring programme. The first took place in 2007, when I'd been at Nordkalk for only 2 years. Now, with more than 16 years of experience under my belt, I wanted to do it all over again as I am sure that mentoring can give you a great support no matter how long you have worked in a company, and what experience you have. It gives you a chance to meet your colleagues, share your thoughts, listen to their ideas and look at yourself from a different angle. I find it very important that the mentor and mentee understand each other. My mentor and I were a perfect match", says Ksenia Kornilova.
Tiina Roine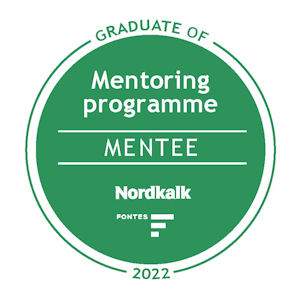 "You can analyse your current situation alone and try to list possible solutions. But with a reflective mentor this process is much more successful."
"A mentor is somebody who can help guide, advise and teach you through a problem or towards a goal. Mentoring has the power to accelerate self-development, career progression, and overall confidence."
Piret Jamnes and Juta Palmeri, Fontes PMP