On the photo: Annika Nyström, Nordkalk's geologist
For the mining industry, it is quite typical that most of the employees are men. Even in the 1960s Finland, women were not allowed to work in the mines underground doing a physical work. In those days, women were only allowed to work in offices that are on ground level.
Over 20 years ago a law for women's favour was accepted and women could also start working in the mines underground. The change of mining industry becoming a multiform society is not only a privilege for women – a productive and efficient organisation benefits all. In these days women are actually hungered for mines: know-how, social skills and leading skills are wished features from the candidates – and gender plays no role in it.
According to the survey implemented by NSW Minerals Council in 2014, only 9% of the employees working in mining industry are women. Over 30% of the recipients were working in production. From Nordkalk's personnel 19% are women. In a figure this is 190.
Nordkalk's communications department was interviewing four of Nordkalk's women working in Finland: Annika Nyström, Emilia Suvanto, Erja Kilpinen and Tea Rasikannas. The target was to share the perspectives and thoughts of these women among the male-dominated industry.
They are all working in different kind of jobs at Nordkalk: Annika works as Geologist in the mines of Tytyri and Sipoo and also in the quarry of Mustio, Emilia works as Excavator Driver and when needed as Dump Truck Driver in Pargas, Erja is the Sales Manager for the Metals & Mining segment and Tea works as Laboratory Technician in a chemistry laboratory in Pargas. As you can tell, everyone's job description differs a lot. But what do they have in common? – All of them have ended up on a male-dominated limestone industry.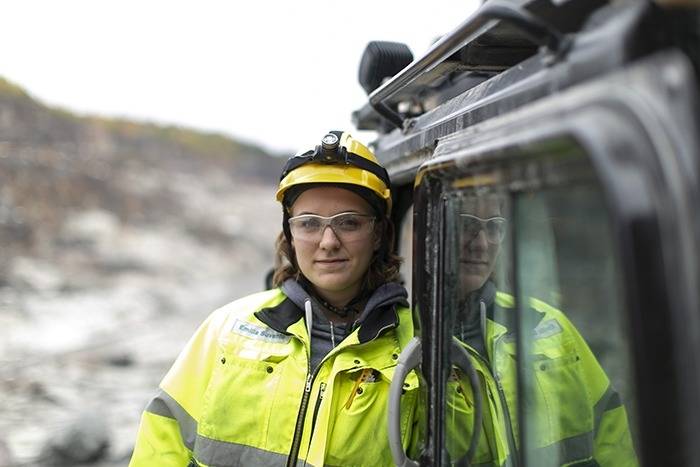 Three of the women have been working for Nordkalk for decades and one of them is a newcomer. Annika has been working in the company for 19 years, Emilia for 3 years, Erja for amazing 40 years and Tea for 20 years. Annika, Emilia and Erja ended up in Nordkalk via a summer job and Tea got the job when the old Laboratory Technician retired. Why did these women apply for Nordkalk? Reasons mentioned were for instance workplace comfort, the attractiveness of the workplace, locality and suitably challenging work.
We also asked how to get more women interested in the mining industry.
"I think that it's more about daring than about interest when we are talking about applying for a male-dominated industry as a woman. For me personally the threshold was high and mental pressures are still sometimes major. Boys are boys.", comments our Excavator Driver Emilia.
Our Sales Manager Erja told that in the beginning of her career 40 years ago, she went through a lot of suspicious comments because she's a woman and used to work underground in a mine. And no wonder, Erja told us that she was the first woman working in a mine in Finland – what an honour!
The interviewees agreed that in these days they are treated evenly. The different departments are not that divided anymore, especially when it comes to the amount of women working in offices. The amount of women working underground in mines is still small, but the number is getting bigger all the time.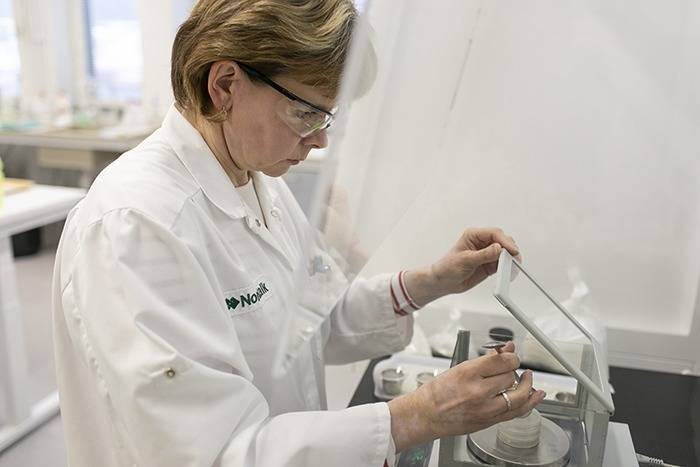 Today's technology and working methods have made it possible, that the tasks are not that hard to implement and women have the same prerequisites to do mining work and other mining related work as men do. At least Annika and Emilia believe that we are now in a transformation phase, and more and more women will find their way into the mining industry.
The women told that the best things in their work days are the diversity of the work, the balance between independent and group work, feeling of success, making customers wishes true, good work environment and nice co-workers.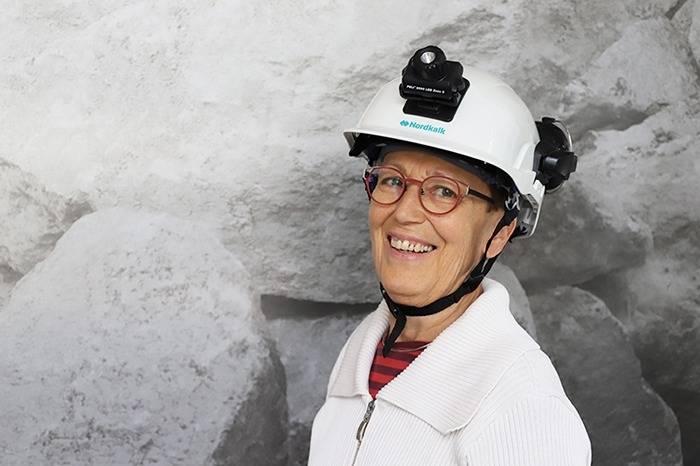 Thank you Nordkalk's women for sharing your thoughts!